Balustrades and windscreens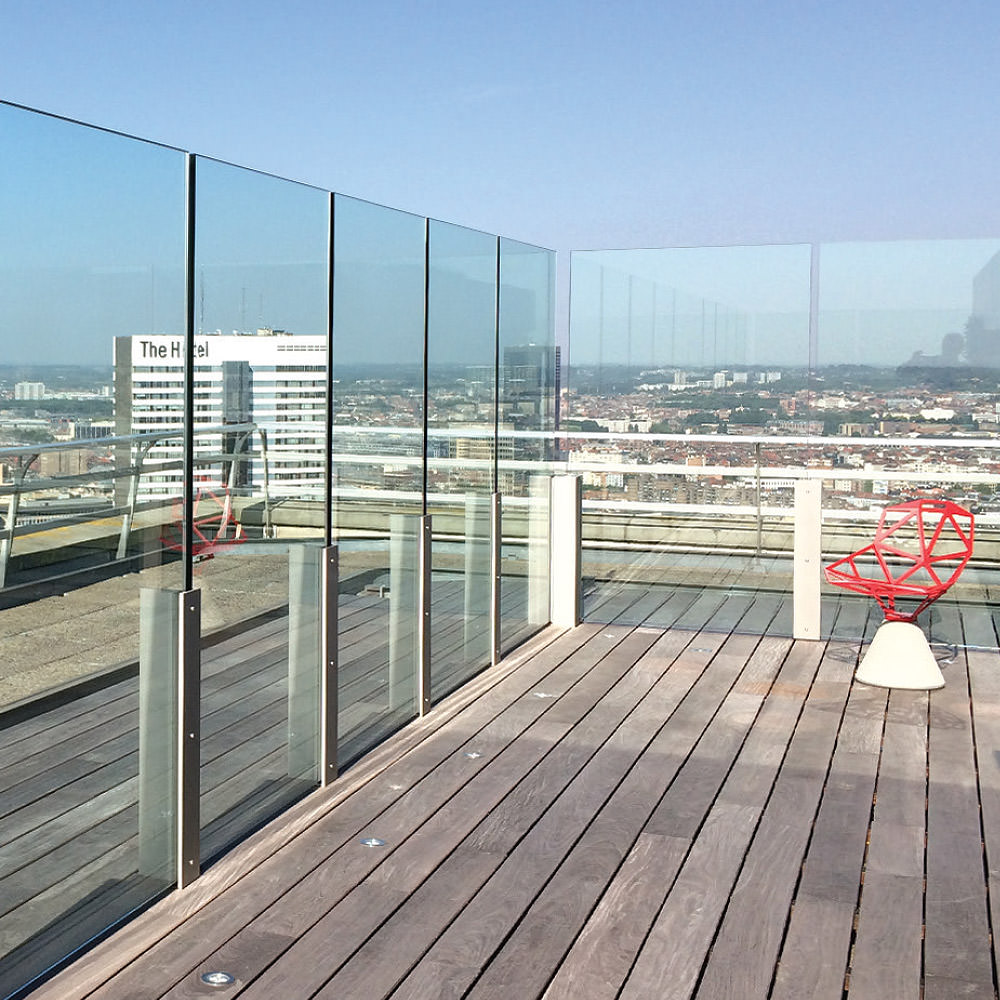 A glass balustrade on the (roof) terrace or glass windscreen as shelter against fierce winds is extremely minimalistic and stylish and goes with every residential style.
Thanks to the lack of upright profiles, we moreover have an uninterrupted outside view. In this, Inpro invariably opts for safety glass, processed in the balustrade via profiles. After all, safety glass has the feature that, in case of breakage, it offers the necessary fall prevention.
A perfect solution for:ProfessionalHomeExterior
Our in-house team guarantees a neat finish of all our glass projects down to the smallest detail.
We listen to your needs and assist you with personal and professional advice. INPRO thinks along with the architect and entirely relate to your projects and support you at the level of the latest glass techniques and interior trends. All this with an eye for detail and attention to the prevailing safety standards. We come to your home and make a free offer, even on Sundays.
We'd love to have a look at your project.
Similar solutions
Acoustic glass
Sound comfort is very important in our busy world. That's why protection against noise from the inside is a must.
Glass sliding walls and covered
Let the outside in and protect yourself stylishly from rain, wind, dust and insects.
Special or specific tailor-made solutions
Do you want specific advice regarding your project? Contact us and we'll gladly help you find the perfect solution.
More solutions
Have a look at all our glass solutions.